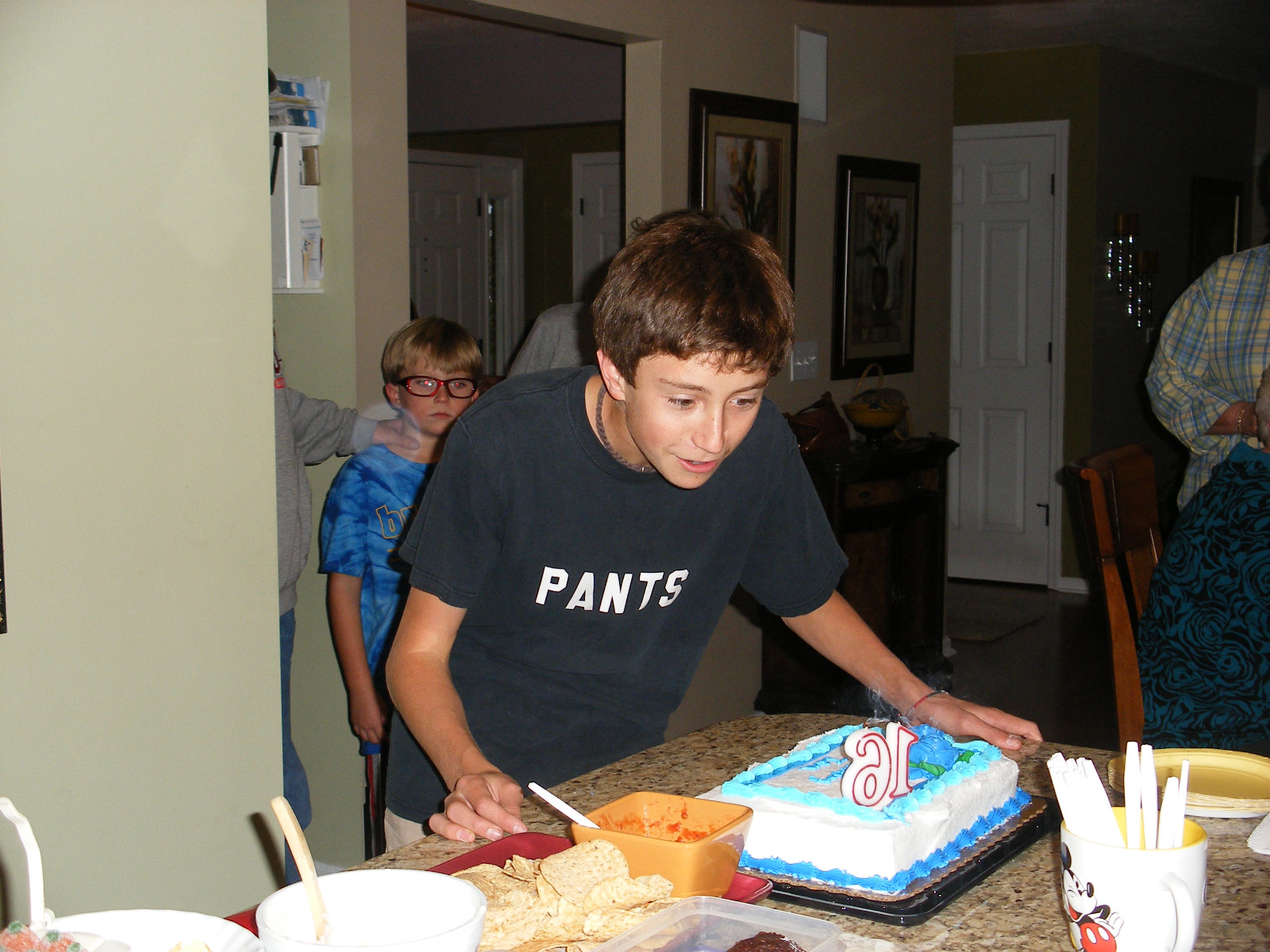 When it came to celebrating Ian's birthday, Bob and I traded off on this responsibility just like any other. One year I planned and paid for the kid party, and the next year Bob did. And when the special birthdays came up, we joined forces. This would sometimes mean going in on a nice gift together that we agreed on. And sometimes it meant we would have a party at one of our houses and invite the other parent and their family to attend. Of course, since none of my family" lived close, for me, this consisted of close friends and my boyfriend and his children. We each welcomed the other and their family into our home as we would any other friend, again able to put aside our otherwise competitive nature.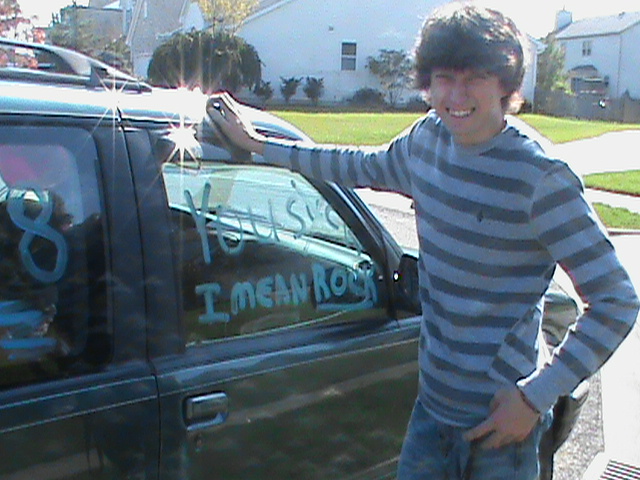 On Ian's 18th birthday, we decided to play a little practical joke on him and jointly packed his car with tons of balloons. We both took turns writing funny sayings in washable car ink all over his car. Really, we had entirely too much fun with the whole thing. And when Ian saw the sayings, there was no doubt in his mind who wrote what as we both have our own unique flavor of humor.
When it came to our birthdays, we also honored each other and kept things on positive footing by taking Ian to shop for gifts for each other and giving him the money to pay for them without hesitation. This may sound easy enough. But I don't think it is all that normal among divorced couples. In fact, none of the other divorced people I knew either bought for the other parent or had gifts bought for them. I guess they just couldn't get passed themselves. But for me, it was important for Ian to have the opportunity to buy his dad a gift of his choosing and get to see the joy on his face when he opened it. I couldn't take that from him. It wasn't my place. And I always tried not to let our divorce dictate how my son interacted with his father. If we had stayed married, I would have expected Ian to want to give his father a gift. So in divorce, this expectation was no different.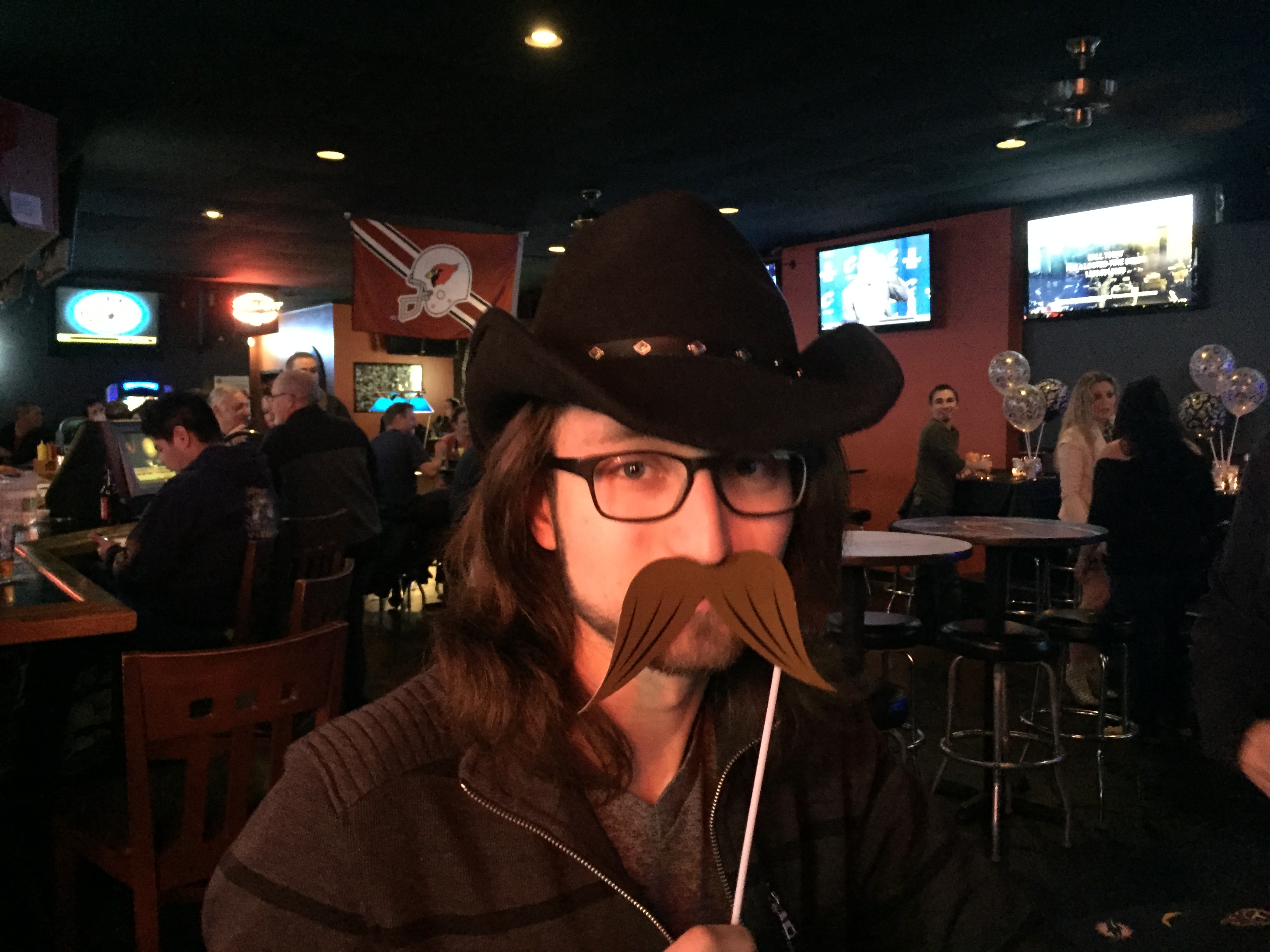 Another thing that we always made sure was possible was for our child to spend the day with the parent enjoying the birthday. Again, this seems obvious and logical, doesn't it? But surprisingly, I've seen way too many parents who don't even consider ensuring this simple courtesy – either planning a vacation or other activity that inhibits the child from spending time with their parent on their birthday. There is simply no excuse for this childish and thoughtless behavior as far as I'm concerned. For me, it is also important that the child learn to honor their parent's special day. It is important they learn to not only receive but to give. The world does not in fact revolve around them. They best learn that now so as not to be devastated by disappointment later. Or worse yet, grow up not knowing how to be generous and giving of themselves to others.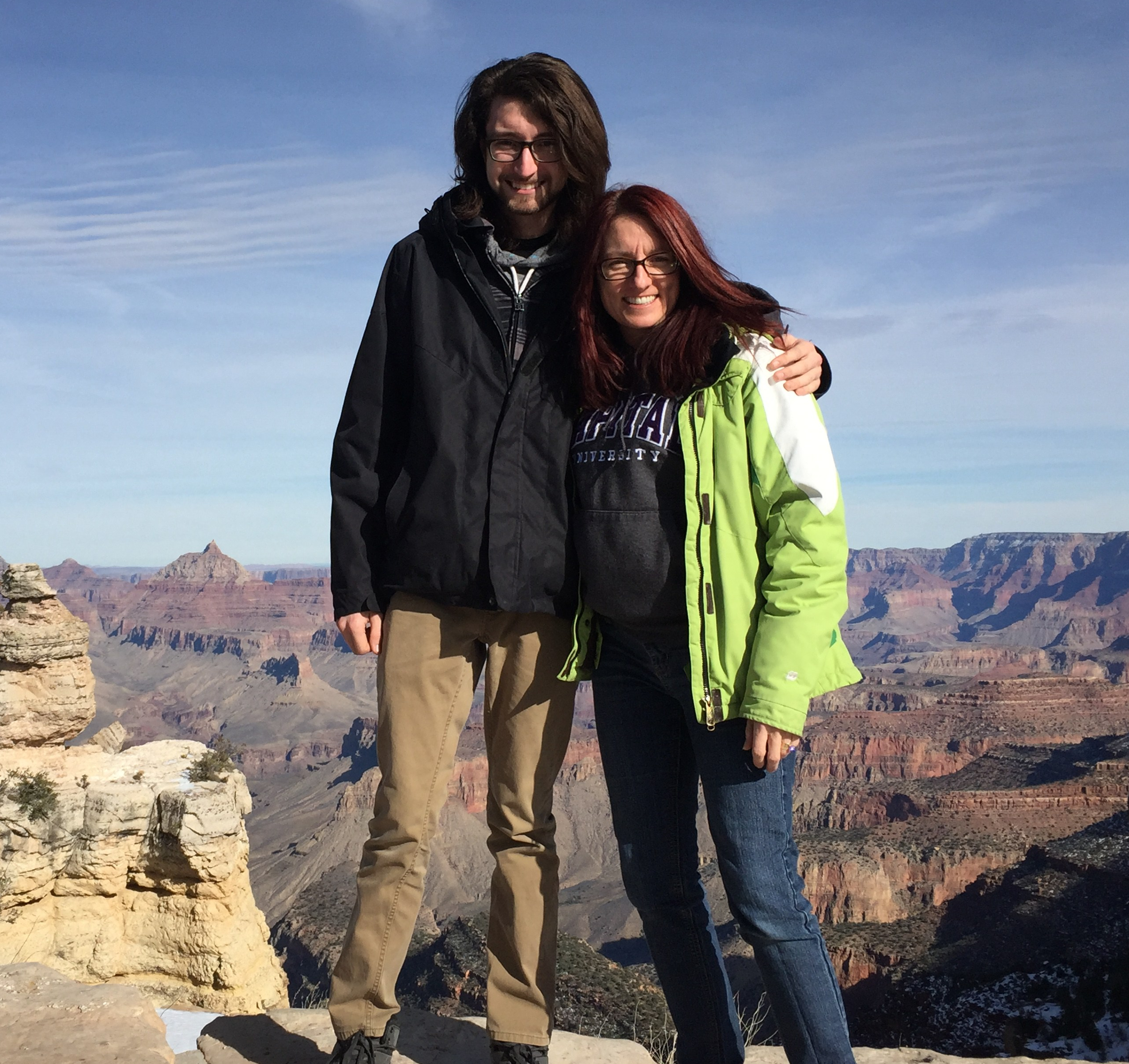 We did the same for each other on Mother's Day and Father's day. I didn't even consider scheduling something that would interfere with Ian spending time with his father on Father's day and I received the same treatment in return.
If you've read my chapter on Practicing the Golden Rule, this is what I'm talking about. If you always keep in mind how you would want to be treated, you will not stray from appropriate choices in matters of co-parenting. Remember, you get what you give. It is the universal law!