Speaking: Keynotes & Workshops
"Thank you Teresa! A great capstone to our core training." —Tracy Ann Moore Grant, Partner at Patterson Moore Butler & Founder of Amicable Divorce Network
"Teresa offers a fresh approach to those struggling with combative relationships. I am glad I was able to offer her valuable and engaging presentation to my clients."

—Adam Koós, President, Libertas Wealth Management Group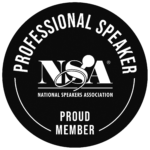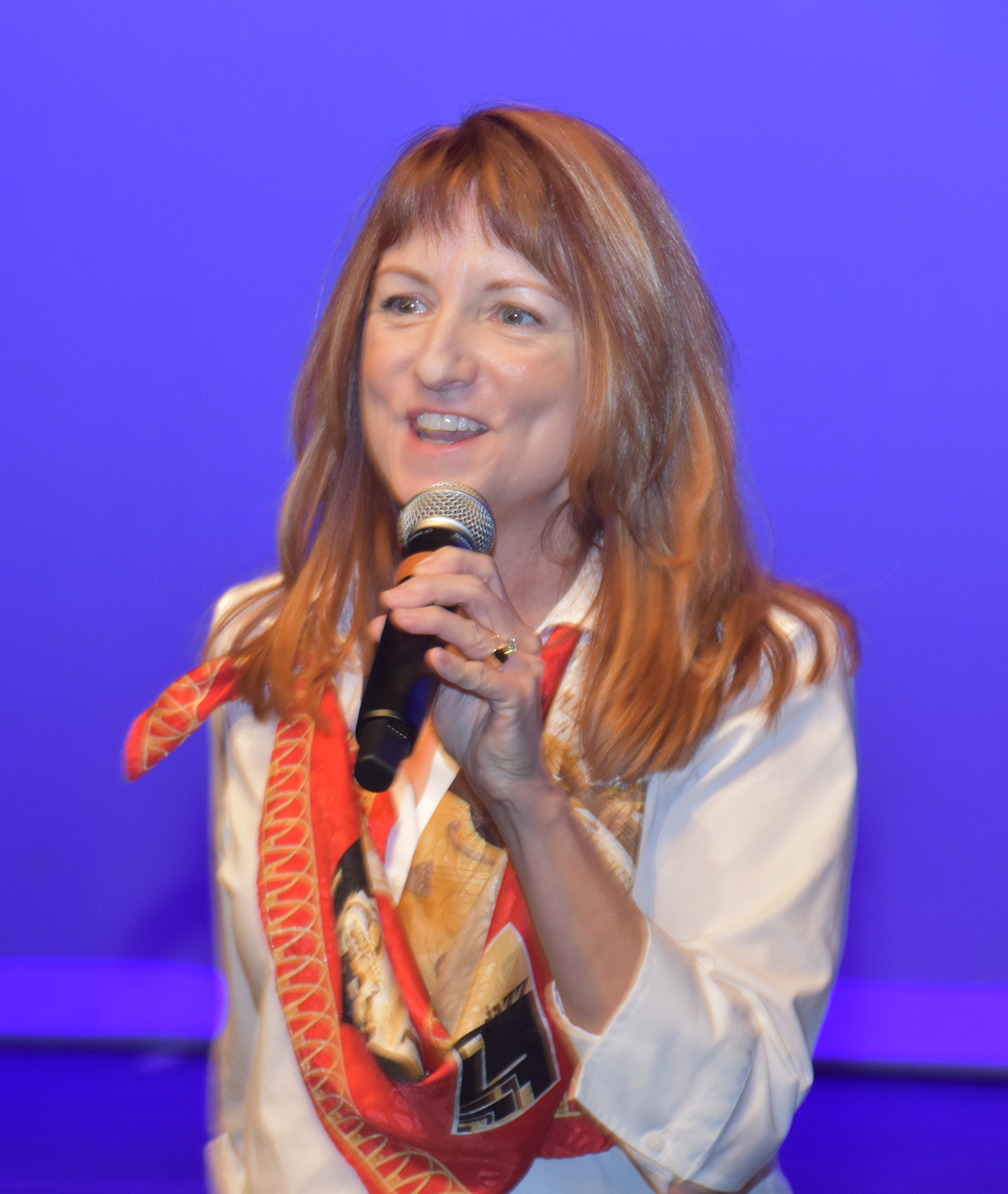 Elevate your event, with a keynote or workshop on team collaboration, getting results, confidence, conflict resolution, civility, or empathy presented by Keynote Speaker Teresa Harlow.
*All speaker offerings are available in person or virtually*
What would it mean to your business if your team improved relationships with coworkers, clients, and suppliers? With a background in performing arts, and over 35 years successfully leading individuals and teams, Keynote speaker, Teresa Harlow uses stories and her dynamic stage presence to share her message of thoughtful collaboration.
Whether you're looking for a keynote speaker or workshop presenter, contact Teresa to learn how she can help your team refine interpersonal communication, improve engagement, and enjoy more fulfilling relationships both professionally and personally.
Do you work with divorcing couples or families in conflict? This works for them too! Find out how.
"Teresa brought the perfect blend of audience interaction, useful information, stories, and humor. Her 3 Cs of Collaboration offers a memorable approach to improving co-worker relationships."
Keynote or Workshop: Lessons From Mom – The 3 Cs of Collaboration
Great for: Trade Conferences, Conventions, Customer Care Organizations, HR Professionals, Leadership Conferences, Business Owners, Consulting Firms
Description: This uplifting and interactive address leverages stories and rules we all learned as kids to inspire participants to redirect conflicts to more compassionate, productive interactions with colleagues, customers, and suppliers. They will gain new insights on how to use empathy, restraint, and simple acts of kindness to improve even their most challenging relationships.
Afterward, participants are motivated to take intentional steps to transform every interaction into a collaborative conversation.
What The Audience Will Leave With
A blueprint for collaborative relationships using the 3 Cs: Civility, Communication, and Caring
A list of the Lessons from Mom to apply in their professional and personal relationships
A plan to apply the 3 Cs of collaboration in their life
Benefits: Improve communication, team collaboration, customer and employee satisfaction, workforce retention, and bottom-line results
Duration: 60-120 Minutes; can be adjusted to the time allotted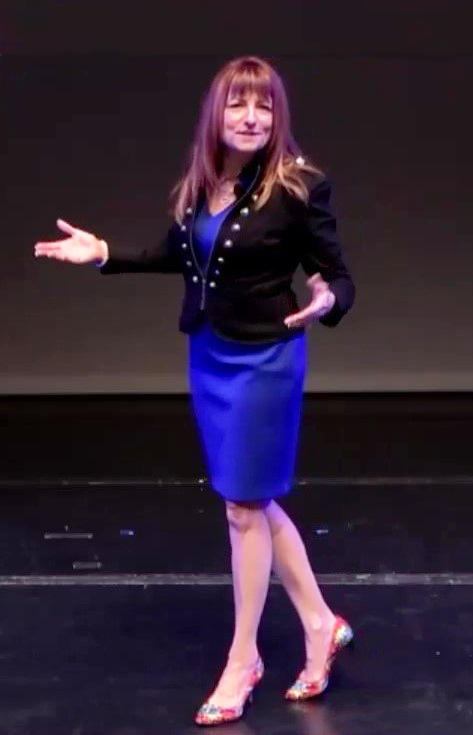 "Teresa did a great job as Emcee and Keynote Speaker for our Women Leaders' Summit. She brought high energy, was engaging, and easy to work with."
Keynote and/or Workshop: From Demanding to Commanding – Get Massive Results Without Destroying Relationships
Great for: Trade Associations, People Managers, Customer Care Organizations, Service Industry Professionals, Political Conferences, Technology Organizations, Business Owners
Description: Why do some people achieve massive results while others struggle or fail entirely? Based on her 35 years of impressive results leading corporate programs and teams, Teresa reveals the art of compelling others to action and achieving massive results while maintaining positive relationships.
From the beginning of her business career as a bill collector and in the many leadership roles she's held, Teresa learned how the subtlest differences in the use of human language make the difference between someone taking action or doing nothing in response to a request. But there is a delicate balance between commanding others and communicating thoughtfully. The art of marrying these two is what Teresa uses to achieve extraordinary results with her teams.
By employing specific language and holding people accountable while honoring human dignity, the real leader can both achieve extraordinary results and forge caring relationships with those who surround them.
What The Audience Will Leave With
Discover 10 critical components to establishing and maintaining expectations from others
Learn the specific language that compels people to action, and which words will cause people to ignore a request
Learn the differences between commanding and demanding to maintain positive business relationships while getting massive results
Benefits: Improve communication across team members and reduce ambiguity; Shorten timelines; Reduce rework, delays, and failures; Increase project and program success rates, quality, turnaround times; Improve employee collaboration and satisfaction; Reduce turnover
Duration: 60-120 Minutes; keynote with or without a follow-up workshop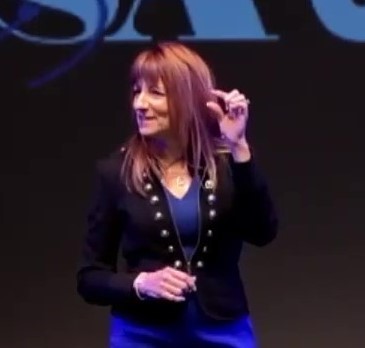 "Thank you Teresa! A great capstone to our core training."  
Keynote or Workshop: Self Confidence – From "Dissing" to Deserving
Great for: Trade Associations, People Managers, Business Owners, Leadership Conferences, Women's Conferences
Description: Talented individuals often fail to advance professionally due to lack of confidence in themselves. They're discomfort with unknowns and fear of failure prevents them from seizing opportunities. They discount past accomplishments and disbelieve the trust others place in them. They even discredit compliments to avoid being seen as arrogant or self-serving. All of this "dissing" translates to the talented individual being unable to realize their full potential.
During this workshop, we address the "dissing" that professionals inflict on themselves and what they can do to break free of these limiting behaviors. Participants recount past mistakes and how these lessons propelled them forward. They reflect on and celebrate their life's accomplishments, learn to rationally assess the risks and rewards of career decisions, and fully envision the life they want to create for themselves.
Attendees leave with a gameplan to shift their mindset from "dissing" and depriving themselves to deserving success.
What The Audience Will Leave With
Understanding what the "dissing" behaviors are and how they wreck self-confidence
An assessment of professional and personal achievements to boost confidence
Knowledge of affirmative self-talk to replace "dissing"
A risk assessment process to calm fears of the unknown
Practical steps to envision and pursue their dreams
Benefits: Improve team morale, Increase workforce confidence and efficiency, Expand leadership pool, Redirect fear-based decision-making to better methods, Reduce turnover as team members seek out more fulfilling work assignments

Duration: 60-90 Minutes
"Teresa offers a fresh approach to those struggling with combative relationships. I am glad I was able to offer her valuable and engaging presentation to my clients."
Workshop: Combative to Collaborative in 4 Steps
Great for: Business Owners, Customer Care Organizations, Technology Teams, and Service Industry Professionals
Description: Toxic communications can destroy relationships, teams, and can even sink a business. What are you doing to ensure your teams know how to prevent or diffuse hostility and move from combative to collaborative when tensions flare?
During this interactive workshop, Teresa shares her tried and true 4-step process for building strong relationships and restoring harmony with those whom we find most challenging.
Rather than have these conversations devolve into unproductive exchanges that just make matters worse, participants will learn how to redirect hostilities and reconcile combative relationships.
What The Audience Will Leave With
The 5-step process to transform a combative relationship into a collaborative partnership
The tools to build stronger, more compassionate relationships with challenging individuals
A plan to implement the 5-step process in the context of their life
Benefits: Improve team morale, collaboration, work productivity  and quality; Reduce turnover; Restore, retain, and strengthen key business relationships; Improve workforce mental, emotional, and even physical health
Duration: 60-90 Minutes; adjusted to time alotted

"NAWBO Columbus attendees rated Teresa's speaker quality and content as excellent."
Short Keynote / TED-style Talk: Adopting a Mindset of Civility
Great for: Trade Associations, People Managers, Customer Care Organizations, Service Industry Professionals, Political Conventions, Technology Organizations, Business Owners
Description: Want a bite-sized talk to open your conference or give your audience a dose of mid-day inspiration? In this short keynote, Teresa highlights the many ways people demonstrate combative behaviors toward others and the cost of these negative interactions on individuals, the workplace, and communities. She challenges attendees to reassess seemingly negative events in their lives and find the silver linings contained in them.
Finally, Teresa lays out a gameplan attendees can adopt, referred to as her Ripples Of Kindness, to reclaim civility and improve interactions at work, online, and in their communities.
Afterward, attendees are fired up for your event and the opportunity to improve every relationship going forward.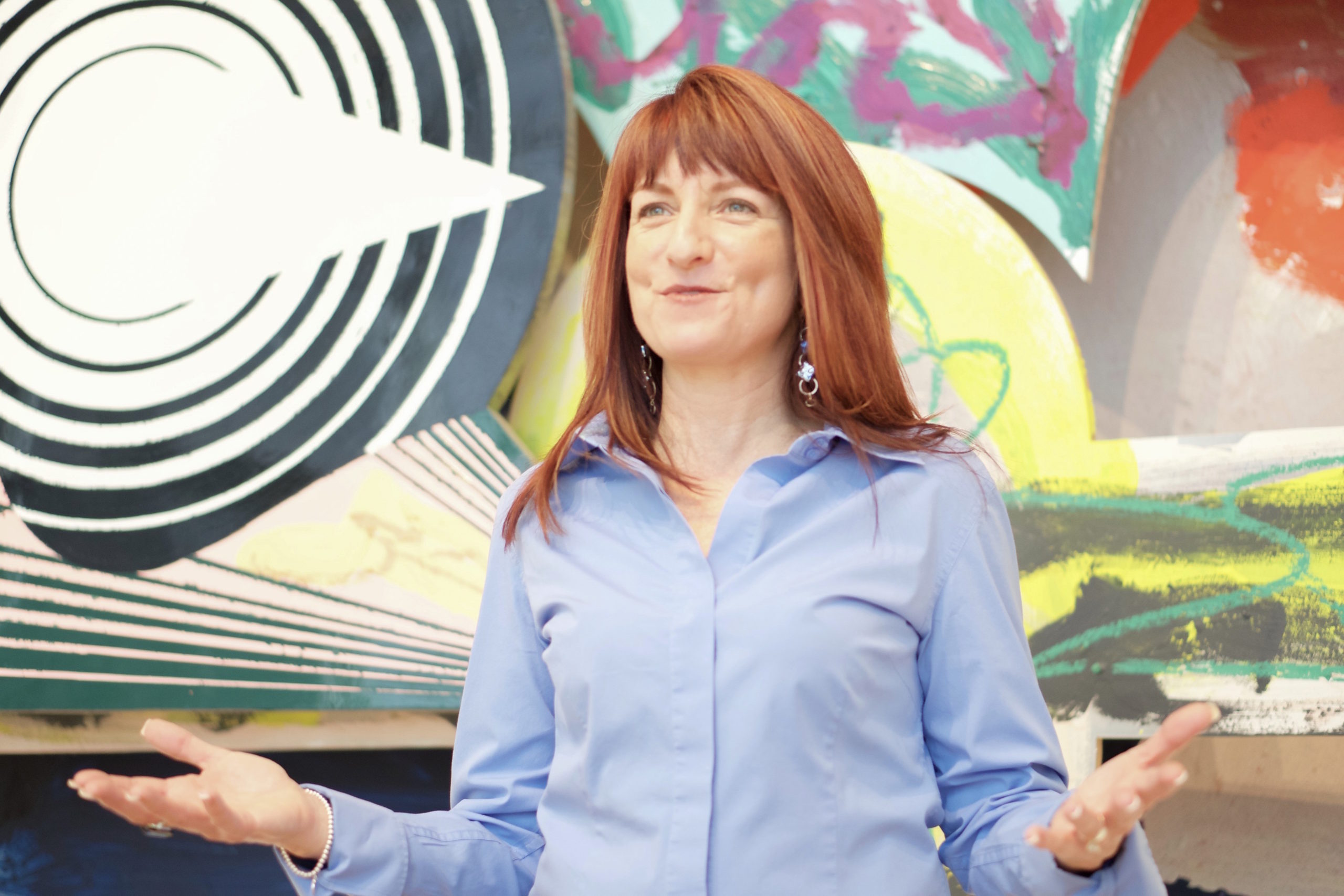 What The Audience Will Leave With
Inspiration to reassess life challenges to discover the silver linings they may hold
An awareness of the benefits to reclaiming civility at work, online, and in our communities
Create a plan to start ripples of kindness when interacting with others
Benefits: Improve interpersonal communications; Reduce workplace hostility and the risk of workplace violence; Improve team morale and employee retention; Strengthen key business relationships; Increase productivity; reduce absenteeism, and improve bottom line results
Duration: 15-45 Minutes; adjusted to time alotted
Let's Chat
Have questions about co-parenting or other combative relationships in your life? Want Teresa to share her empowering message of collaboration with your group? Or maybe you have your own  story to share. Send us a message or give us a call to find out how Teresa can help. We'd love to hear from you!