NOTE: All speaker offerings are available in person and virtually!
"Teresa offers a fresh approach to those struggling with combative relationships. I am glad I was able to offer her valuable and engaging presentation to my clients."

– Adam Koós, President, Libertas Wealth Management Group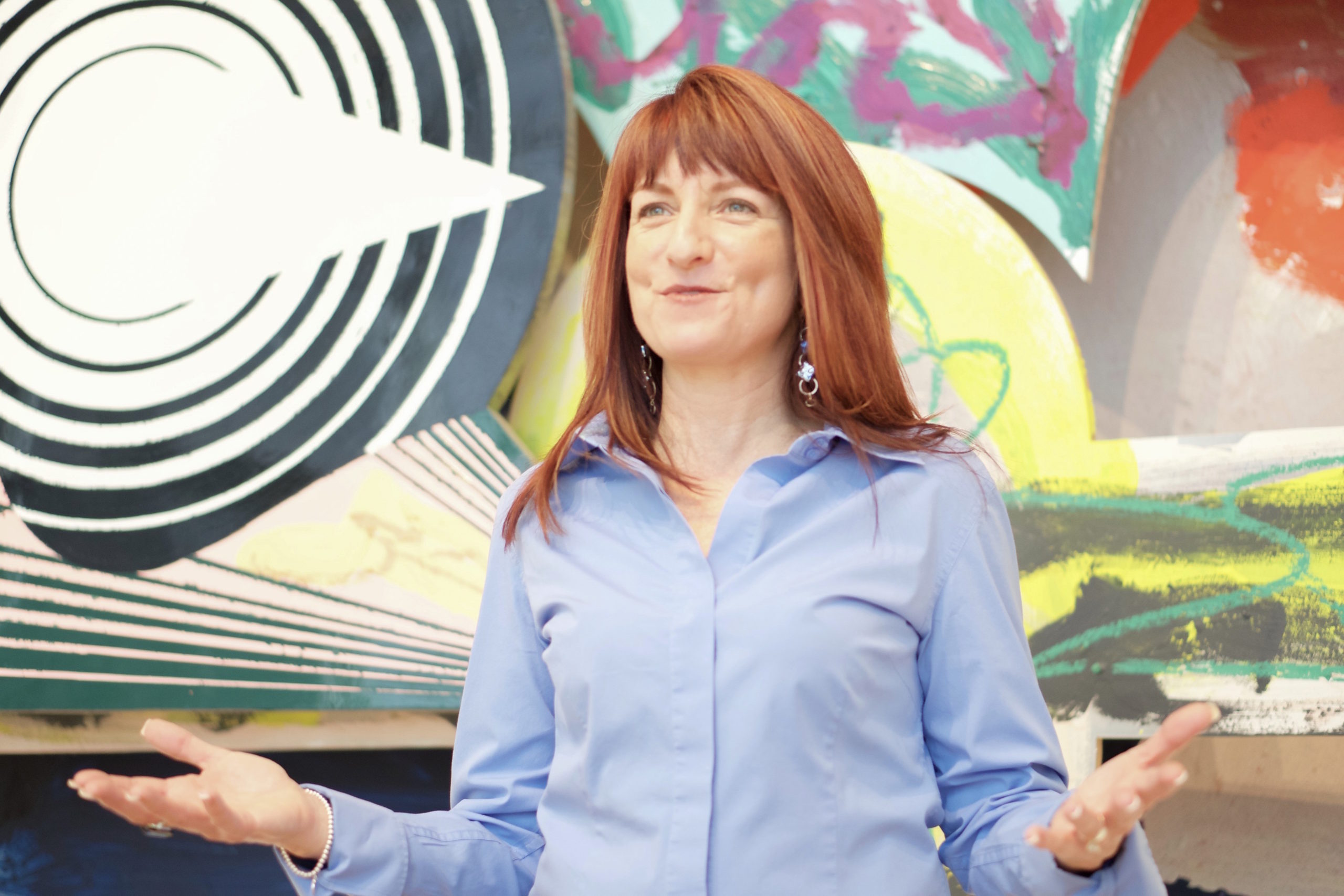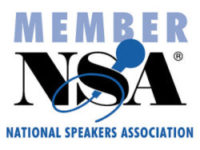 A dynamic public speaker, Teresa uses the power of storytelling and her flair for creative presentation to deliver a passionate and entertaining experience. Your audience will leave feeling inspired and empowered to improve every relationship in their lives.
Teresa has spent over 30 years in corporate settings helping teams and individuals achieve feats they thought were impossible. She did this by provoking them to think creatively and question the limits they imposed on themselves and their teams. Once liberated to think beyond their present state, she worked with them to chart a new path to recast the impossible as possible.
The Message: Drawing on the Golden Rule principle, Teresa will help your audience to discover how to use empathy to establish a roadmap that will transform their most combative relationships into collaborative ones. Who doesn't want to overcome awkward interactions, prevent missteps, and build truly caring relationships with those most important to us?
Whether you're looking for a keynote speaker, a workshop facilitator, or a speaker series topic for employees or clients, Teresa's inspiring message will help your group to free themselves of limiting beliefs. They'll leave prepared to improve relationships with family, co-workers, friends, and even those they find most challenging.
Conference Keynote:  Combative to Collaborative Transformational Keynote Address
In this Keynote address, Teresa will set the tone for your conference by providing your audience with a powerful and entertaining message that will reboot how they think about their teammates, customers, and leaders.
By humorously exposing combative thinking and behaviors we all fall prey to, Teresa teaches the audience how to adopt empathy in processing and reacting to these behaviors. Then she methodically flips each combative behavior on its head contrasting it with alternative behaviors that instead provoke collaboration.
This address will leave your audience ready to embrace your event with a newfound understanding of how to use empathy to build stronger and more compassionate relationships with teammates, customers, and leaders.
Leadership Retreats: Combative to Collaborative Team Transformation
There's a lot of talk among leaders about busting through limits, breaking down barriers, and being inclusive. But what about busting through the limits we place on how we view our teammates and customers? How do we become more accepting of those with whom we disagree? How do we keep our differences from derailing our efforts? How do we truly embrace our diversity and shatter prejudice? It doesn't just happen because someone tells us that's how we must be. It requires a paradigm shift. If we could understand how to meet people where they are, could we collaborate more affectively with them? Absolutely!
The Combative to Collaborative Team Transformation will provide leaders an opportunity to reset how they view their teams, their customers, and their peers. Using the power of empathy, Teresa will lead your team through thought-provoking interactive exercises that will shift them from a combative to collaborative mindset. Participants will leave with tools they can put to use immediately to build compassionate relationships with their teams, clients, and peers. They will leave armed with a new mindset that will supercharge collaboration and create a truly caring culture across your organization.
Employee Wellness and Client Speaker Series: The 4 Cs of Collaborative Co-parenting
Team members in distress put strain on your entire business. When employees are battling with personal relationships, their stress skyrockets, their happiness plummets, and often, their work performance suffers. It can even lead to health issues. Plus all that negative energy can bleed over to others, infecting entire teams and ultimately, your customers.
This interactive workshop is targeted to families impacted by divorce and separation. Participants will learn how to lay the foundation for collaborative co-parenting through:
Intentional Choice
Creating a plan
Cultivating the relationship AND
Correcting course when necessary
Teresa has been a co-parent for over 20 years and has written two books on the topic of co-parenting: Combative to Collaborative – The Co-parenting Code and Happily Divorced. To enhance the experience, sponsors of this workshop have the opportunity buy these books in bulk quantities at discounted rates to give to attendees. This workshop is well suited for Employee Wellness offerings, Speaker Series, and Breakout sessions within larger events.
To get more information, please call (614) 568-1444 or email info@teresaharlow.com
Let's Chat
Have questions about co-parenting or other combative relationships in your life? Want Teresa to share her empowering message of collaboration with your group? Or maybe you have your own co-parenting, blended family, or divorce story to share. Send us a message or give us a call to find out how Teresa can help. We'd love to hear from you!