Author, speaker, and conflict resolution specialist, Teresa Harlow, delivers an inspiring and entertaining message to leadership, sales, and customer care events worldwide. 
"Teresa offers a fresh approach to those struggling with combative relationships. I am glad I was able to offer her valuable and engaging presentation to my clients."

– Adam Koós, President, Libertas Wealth Management Group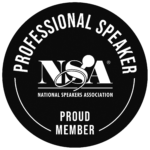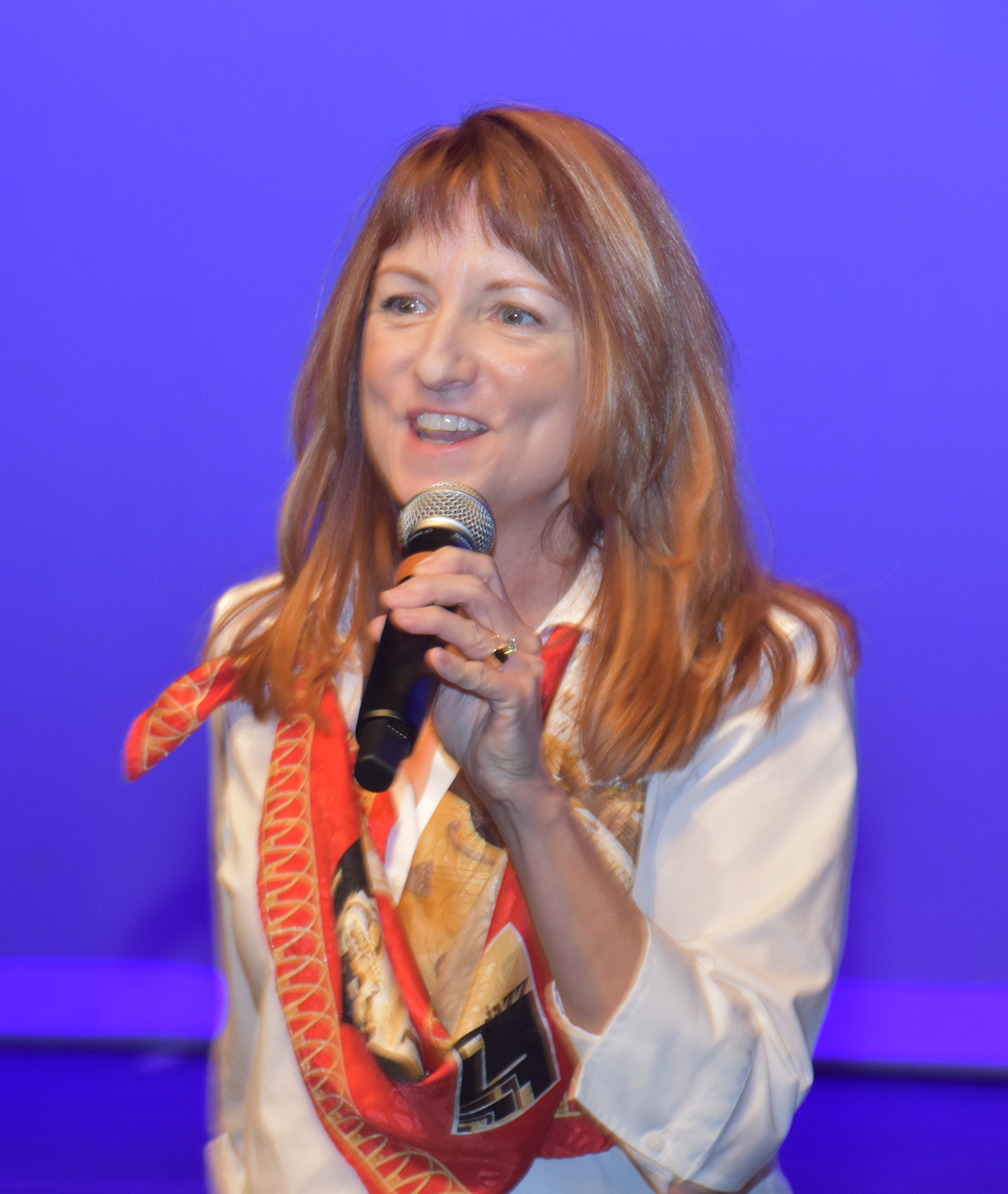 All speaker offerings are available in person, virtually, or as a hybrid event!
Everyone knows toxic communications can destroy relationships, teams, and can even sink a business. What are you doing to ensure your teams know how to prevent or diffuse hostility and move from combative to collaborative when tensions flare?
Dynamic speaker and bestselling author Teresa Harlow has spent over 30 years helping teams and individuals achieve feats they thought were impossible. Using the power of storytelling coupled with her deep experience in creative problem solving and getting results, Teresa will prepare your group to improve every relationship and recast the impossible as possible.
Keynote:  Combative to Collaborative – Lessons From Mom
Duration: Flexible from 30 – 60 Minutes
This uplifting and entertaining address leverages stories and rules we all learned as kids to inspire participants to release limiting beliefs when it comes to relationships. They will gain renewed insight on how to use empathy to build stronger and more compassionate relationships with colleagues, customers, and others in their lives. 
Afterward, participants are fired up for your event and the opportunity to improve every interaction going forward.
Best for: Sales Conferences, Customer Care Professionals, HR Professionals, Conflict Resolution Professionals, Organizations with cross-functionality teams and internal dependencies, vendor Management professionals, Consulting Organizations, Third Party Service Providers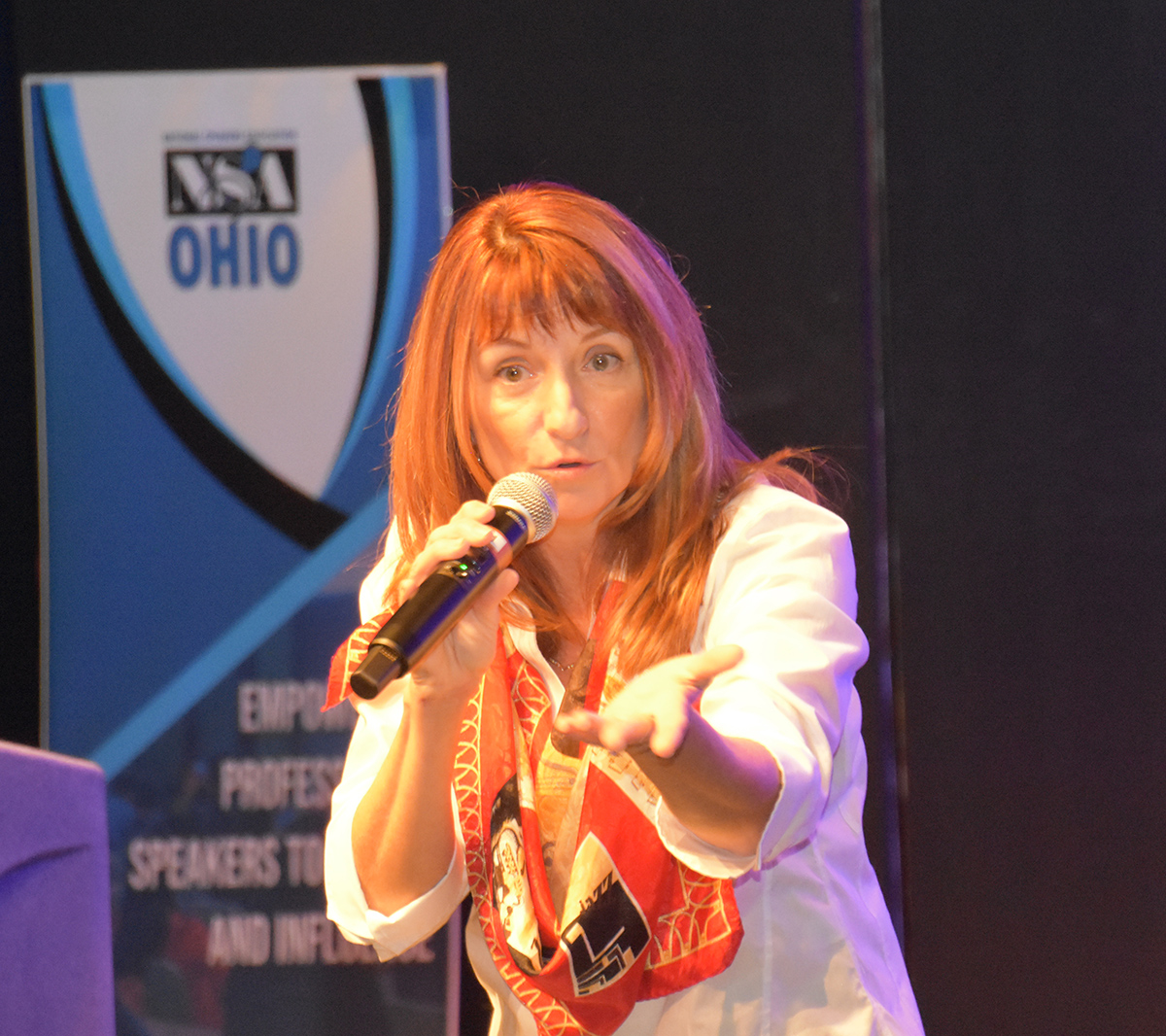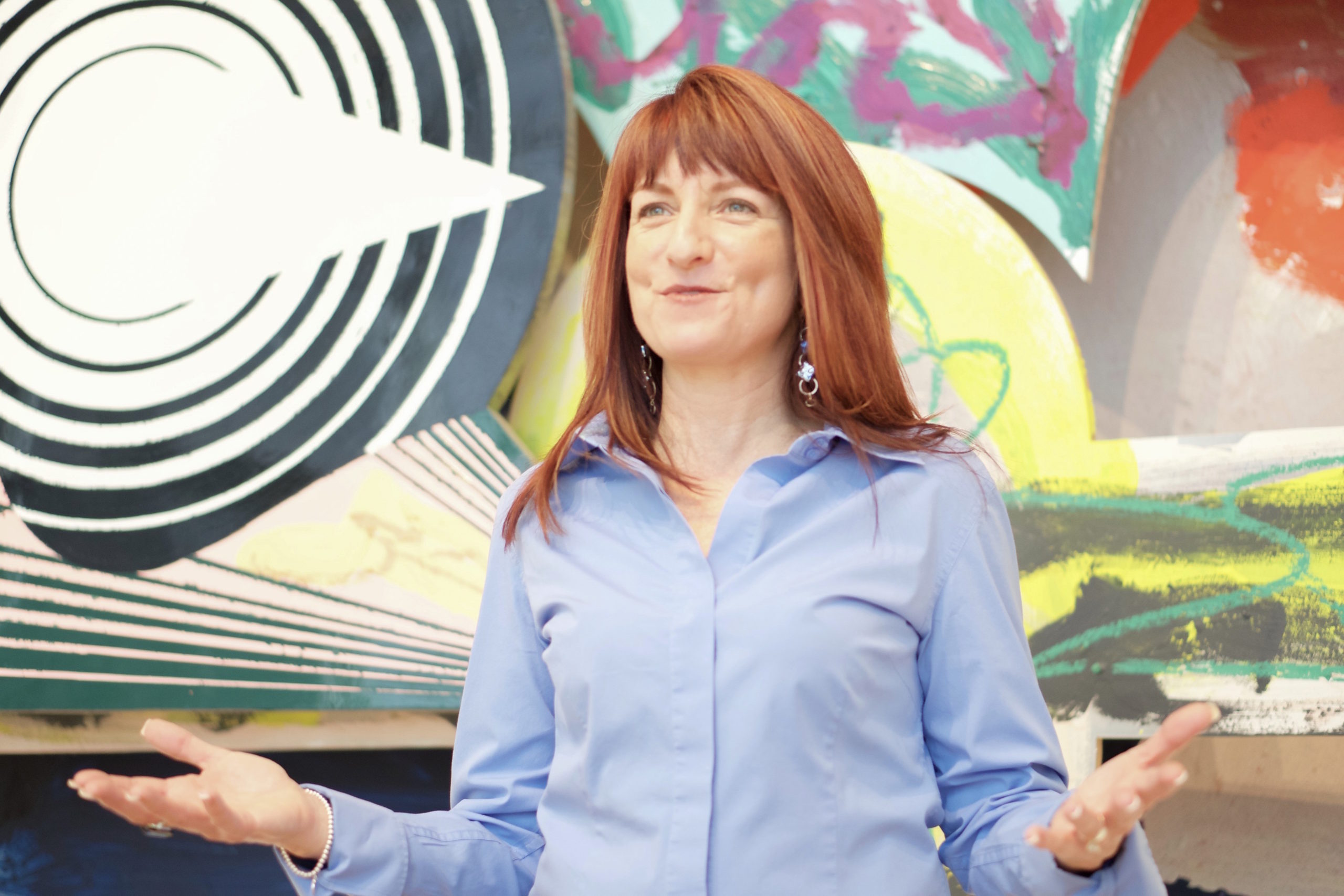 Leadership Workshop: Combative to Collaborative Team Transformation
Duration: Flexible from 1 ½ to 4 hours
This is NOT another personality assessment. Your team will learn a turnkey process that they can put to immediate use to improve collaboration with each other and with your broader organization. During this workshop, your team learns the Four Cs of Collaboration™ and how to apply them.
Best For: Leadership Teams, Leadership Training Programs, Team Building Exercises, Sales Meetings, Cross-functional Teams, Geographically-dispersed Teams, and for those who lead by influence rather than authority.
The Combative to Collaborative Team Transformation provides leaders an opportunity to reset how they view their teams, their customers, and their peers. During this workshop, Teresa will lead your team through thought-provoking interactive exercises that will shift them from a combative to collaborative mindset. Participants leave with tools they can put to use immediately to build compassionate relationships with their teams, clients, and peers. They will leave armed with a new mindset that will supercharge collaboration and create a truly caring culture across your organization.
Employee Workshop: Relationship Reset
Duration: Flexible from 30-60 Minutes
Combative work relationships are toxic to an organization. In this workshop, Teresa shares her remarkably simple steps to diffuse conflict and help participants understand how to move forward to create healthier, more productive relationships at work and beyond. 
Best for: Teams in turmoil or with little interpersonal experience, Leadership Training Programs, HR Professionals, Conflict Resolution Specialists, Customer Care personnel, Organizational Leaders / People Managers.
Employee Wellness Series: The 4 Cs of Collaborative Co-parenting
Team members in distress put strain on your entire business. When employees are battling with personal relationships, their stress skyrockets, their happiness plummets, and often, their work performance suffers. It can even lead to health issues. Plus all that negative energy can bleed over to others, infecting entire teams and ultimately, your customers.
This interactive workshop is targeted to individuals impacted by divorce and separation. Participants will learn how to lay the foundation for collaborative co-parenting through:
Intentional Choice
Creating a plan
Cultivating the relationship AND
Correcting course when necessary
Teresa has been a co-parent for over 20 years and has written two books on the topic of co-parenting: Combative to Collaborative: The Co-parenting Code and Happily Divorced. To enhance the experience, sponsors of this workshop have the opportunity buy these books in bulk quantities at discounted rates to give to attendees. This workshop is well suited for Employee Wellness offerings, Speaker Series, and Breakout sessions within larger events.
To get more information, please email info@teresaharlow.com
Let's Chat
Have questions about co-parenting or other combative relationships in your life? Want Teresa to share her empowering message of collaboration with your group? Or maybe you have your own co-parenting, blended family, or divorce story to share. Send us a message or give us a call to find out how Teresa can help. We'd love to hear from you!