Speaking: Keynotes & Workshops
"NAWBO Columbus' Good-to-Great event attendees found Teresa Harlow's content and resources shared to be excellent and rated the over-all speaker quality as excellent as well." ~Arien Lawless, National Association of Women Business Owners, Columbus
"Teresa offers a fresh approach to those struggling with combative relationships. I am glad I was able to offer her valuable and engaging presentation to my clients."

– Adam Koós, President, Libertas Wealth Management Group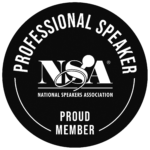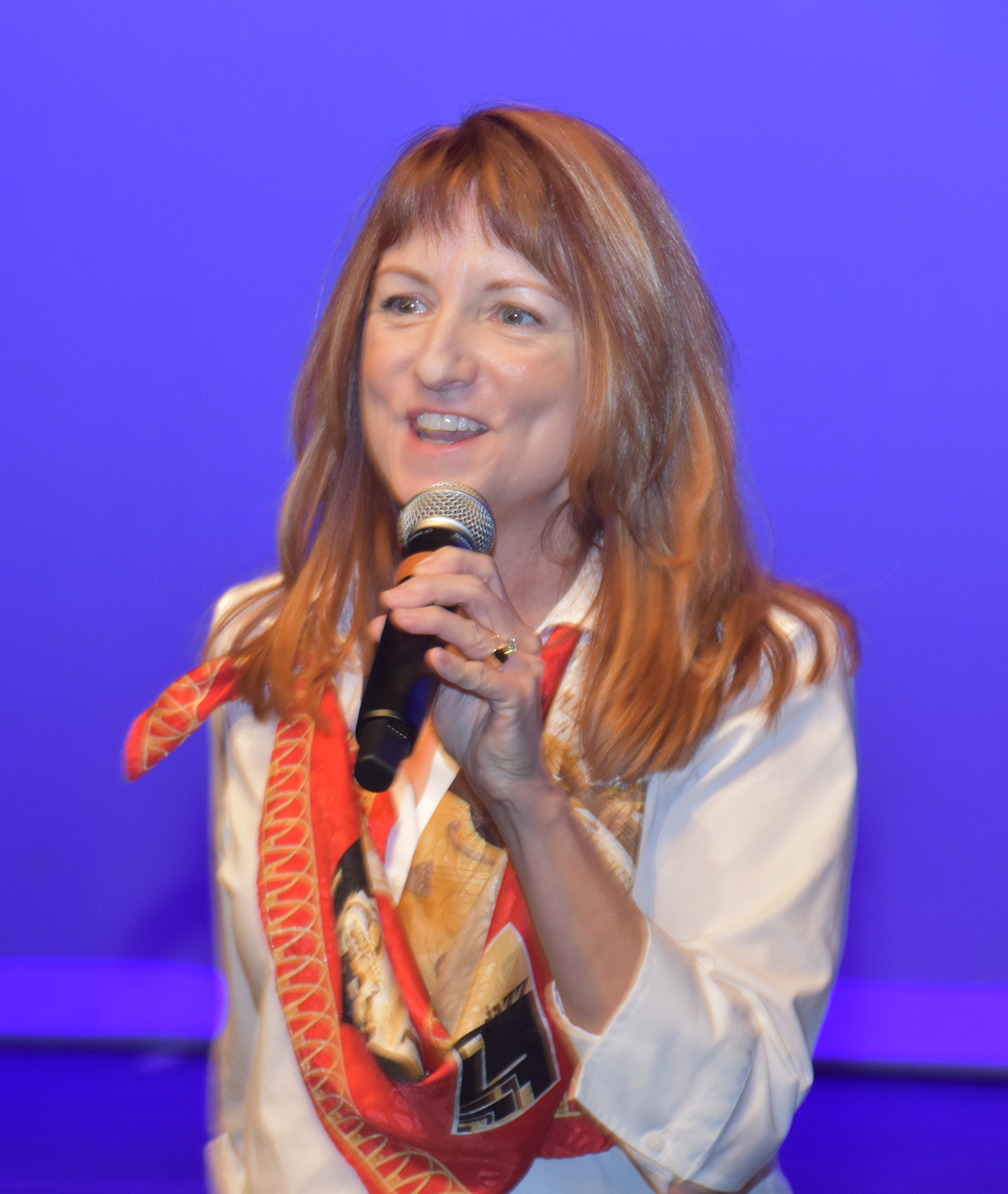 *All speaker offerings are available live, virtually, or as a hybrid event!*
Keynote: Lessons From Mom – Rules of Engagement
Duration: 30 – 60 Minutes; adjusted to the time allotted
This uplifting and entertaining address leverages stories and rules we all learned as kids to inspire participants to release limiting beliefs when it comes to relationships. They will gain renewed insight on how to use empathy to build stronger and more compassionate relationships with colleagues, customers, and others in their lives.
Afterward, participants are fired up for your event and the opportunity to improve every interaction going forward.
Best for: Sales conferences, Customer Care professionals, HR professionals, organizations with cross-functional teams and internal dependencies, Vendor Management professionals, Consulting Firms and Third Party service providers
Keynote: You Matter – Rediscovering How Your Work Impacts Your Customers and Your World
Duration: 60 minutes
Best for: Keynote or Workshop
Today's talent wants something more than a job. They want to have an impact. They want to serve humanity.
But do your employees make the connection between their work and its significance to your organization and customers? When employees understand the impact of their work on others, they have a greater sense of purpose and are more satisfied in their jobs. As a result, they deliver better service to your customers and are more likely to stay with you, ultimately leading to lower turnover and improved business results.
Leveraging the power of storytelling and audience interaction, Teresa helps teams connect their every-day tasks to the desired outcomes your customers rely on from you. Using a variety of audience engagement methods, she guides them through an exercise to take inventory of the community of people impacted by their work.
Keynote: The Art of Getting Massive Results without Destroying Relationships
Duration: 60 minutes
Best for: Keynote or Lunch and Learn
Why do some people achieve massive results while others struggle or fail entirely? In this presentation, Teresa reveals the art of compelling others to action and achieving massive results while maintaining positive relationships.
From the beginning of her business career as a bill collector, Teresa was taught how the subtlest differences in the use of human language can make the difference between someone taking action or doing nothing. But there is a delicate balance between commanding others and communicating thoughtfully.
The art of marrying these two is what Teresa used to achieve extraordinary results with her teams. By employing specific language while honoring human dignity, the real leader can both achieve extraordinary results and forge caring relationships with those on whom they count.
Leveraging the power of storytelling and audience interaction, Teresa guides participants through frequently overlooked subtleties in communication that can make the difference between getting results and struggling. Various strategies are employed throughout to engage the audience and give them opportunities to apply these tips immediately. It's both FUN and MEMORABLE!
Family and Divorce Professionals Workshop: Client "Mindsetting" – How to Prep Clients to be Collaborative
Duration: 60 – 90 Minutes, adjusted to the time allotted
Best for: Workshop – Live, Virtual, or Hybrid
Target Audience: Divorce Attorneys, Mediators, Parenting Coaches
Parents that arrive with a negative mindset to mediation, divorce counseling, or a parent planning session can sabotage efforts before they even get going. In this interactive workshop, bestselling author, speaker, and co-parent coach, Teresa Harlow shares her four steps that will help your clients shift their focus from combative to collaborative right from the beginning. She'll also demonstrate her Cards WITH Humanity™ game used to help parents remember and practice applying her 4-step formula. It's simple, memorable, and even fun!
Teresa's formula is based on three decades of business and personal experience. Details and reference materials can be found in her bestselling book Combative to Collaborative: The Co-parenting Code, endorsed by Dr. Gary Chapman, author of The 5 Love Languages, Jack Canfield – coauthor of Chicken soup for the Soul, and many family health and law professionals.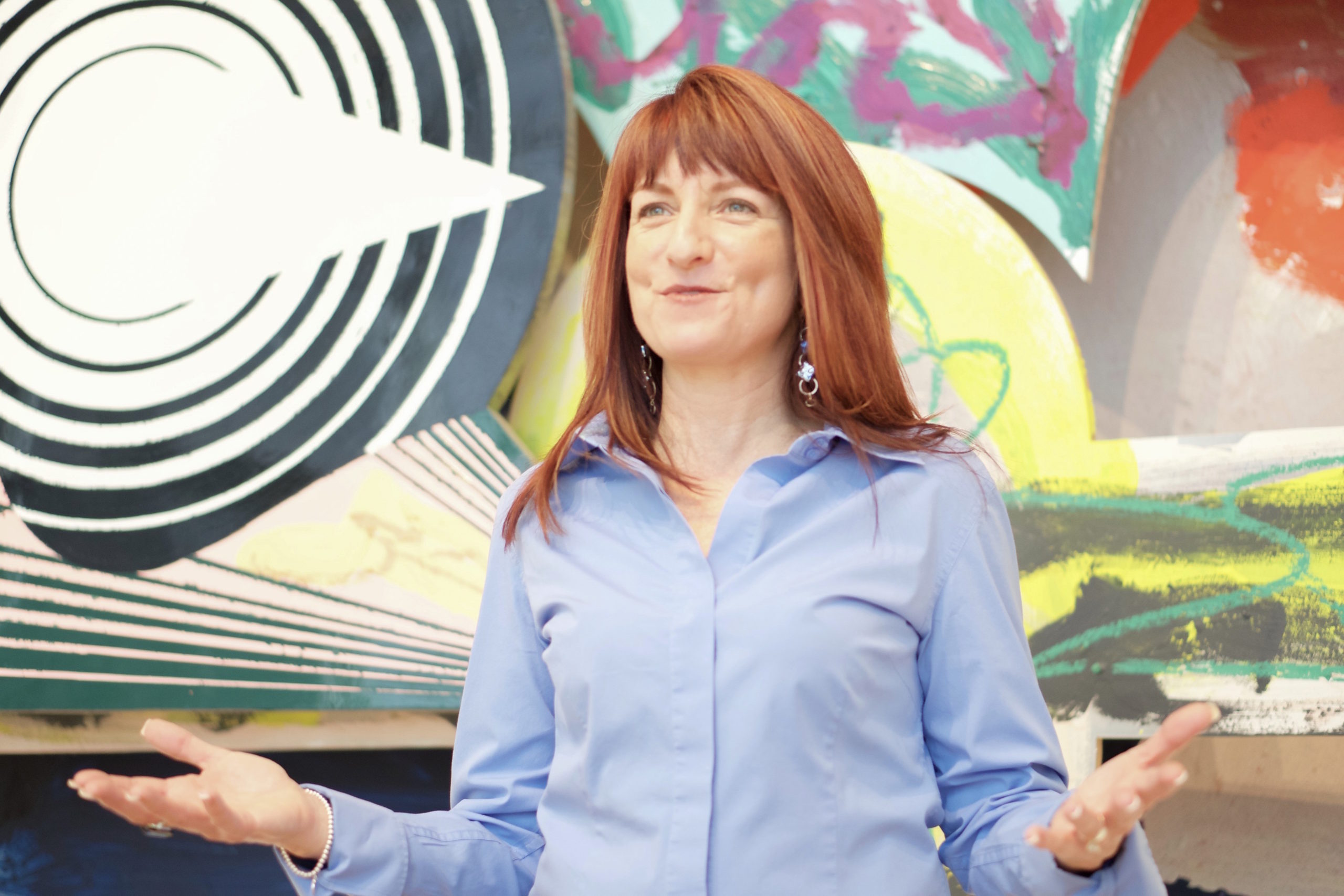 Benefits
This presentation provides family lawyers and mediators with a system they can use with clients to help them adopt a collaborative mindset before they enter into mediation or negotiation sessions with a co-parent. Additionally, professionals that learn to apply this 4-Step formula will be armed with the ability to redirect combative interactions to more collaborative exchanges when tensions flare.
The Challenges of Co-parenting: What Teachers and School Staff Can Do to Help
Duration: 60 minutes
Format: Workshop – Live, virtual, or hybrid
Parenting is hard. Co-parenting and stepparenting only complicates matters. Some parents can't even be in the same room while others attend all their children's activities together without a problem. Regardless of whether the parents have an amicable post-divorce relationship or not, they face unique challenges that married parents do not. There are many things schools can do to ease these challenges for parents, beginning with simply understanding them.
In this interactive workshop, Teresa uses storytelling to expose the spectrum of unique challenges which divorced, separated, and blended parents face in four areas of life. Then she guides attendees through a fun and interactive exercise to uncover strategies to help parents address these challenges and enable their child's emotional wellbeing and academic success.
The four categories of challenges discussed include: Parenting time / living arrangements, financial disparities, social life / extra-curricular complexities, and disciplinary differences
Benefits
Support collaboration between co-parents, stepparents, their children, and extended family members
Support parents' efforts to create an emotionally stable and functional family dynamic
Reduce the incidence of hostile interactions between parents when attending school activities
Reduce personal stress induced by parent frustration, anger, and hostility stemming from unresolved school-related co-parenting challenges
Parent Program for Schools: Co-parent Relationship Reset in 4 Steps
Duration: 60 minutes
Format: Workshop – Live, virtual, or hybrid
Parenting is hard. Co-parenting and stepparenting only complicates matters. But, while parenting after a separation or remarriage can be challenging, it doesn't have to mean sacrificing either your family or your own happiness. It's simply a matter of focus, intention, and choice. Are you a teacher or school administrator? This workshop is designed to be offered by parent support organizations to parents who desire better communication with their child's other parent or stepparent.
In this workshop, collaboration expert and family mediator, Teresa Harlow shares her 4-step method to transform ANY interaction from combative to collaborative – from a co-parent to a stepparent, their children, and even extended family members. And doesn't helping parents help the children you serve in your community?
Rather than have conversations devolve into unproductive exchanges that just make matters worse, Teresa shares her proven 4-step approach that provides participants with a plan to face their most challenging interactions confidently and effectively. The audience leaves with a solid grasp of the 4 steps as they apply them during the workshop using Teresa's very own Cards With Humanity.
Benefits
Improve collaboration between co-parents, stepparents, their children, and extended family members
Improve emotional stability for students and their families
Reduce the stress associated with high-conflict communication
Diffuse and redirect hostility to more productive interactions
Prevent the loss of students' critical family relationships
Support parents in their efforts to improve personal happiness
Let's Chat
Have questions about co-parenting or other combative relationships in your life? Want Teresa to share her empowering message of collaboration with your group? Or maybe you have your own  story to share. Send us a message or give us a call to find out how Teresa can help. We'd love to hear from you!