From Chaos to Collaboration
Success, either professional or personal, is not a solo sport. It depends in great part on effective collaboration with others. Whether they be your colleagues, clients, or family. How effectively are you collaborating with those crucial to your success and happiness?
I'm Teresa Harlow, founder of Promethean Problem Solvers. As a business leader, divorced parent, and performing artist, I figured out  how to transform chaos and conflict into collaboration, innovation, and extraordinary results.
In the business realm, I share these learnings through my Immersive Rock 'n' Roll Keynote Experience and ROCKshops. For those rocked by family turmoil, I offer private coaching and my bestselling book, Combative to Collaborative: The Co-parenting Code.
As we head into 2024, there will be great forces all around us working to divide us. But we also have a powerful opportunity to embrace diverse thinking to fuel next-level innovation and problem-solving. Follow me as we take this journey together!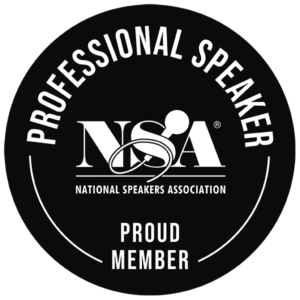 Learn about Teresa's one-of-a-kind Immersive Rock 'n' Roll Keynote Experience From Chaos to Collaboration
Speaking of Collaboration…
Want to save time and money bringing new products and services to market while creating a better work environment for your employees?
Discover the fast and cost-effective path from idea to implementation with Teresa's 3 Cs of Collaboration Framework.
With an impressive 30+ year track record in enterprise Program Management and Technology, Teresa was charged with leading the biggest, hairiest, most cutting-edge initiatives on the planet for some of the world's largest companies. In doing so, she developed her signature collaboration and business results framework which she used repeatedly to achieve massive results leading her teams.
Combining this experience with her background in performing arts, Teresa developed a one-of-a-kind full audience engagement format in her Immersive KeyNOTE and ROCKshops to offer an unforgettably FUN experience. Audiences walk away with the knowhow to immediately begin saving time and money on their entire book of work.
Teresa is a proud member of the National Speakers Association and National Association of Women Business Owners.
Co-parent Coaching Services
Want a Co-parenting Coach's Help?
After you divorce or separate from your child's other parent, your parenting journey continues. Some find it easy. Some find it hard. And some find it impossible. Regardless of whether you like it or not, you will be co-parenting with this person for the rest of your life. Would you like to make that journey easier? Would you like to be a better parent to your children following divorce? 
I've been a co-parent for over 20 years and a stepparent for more than 15 years. It wasn't always easy. It took intention and a maniacal focus on what is important. For me, that was to be a good parent. No one else could do that for me. But I did not believe this had to come at the sacrifice of my personal happiness. So I set out to solve that problem. As a result, I came up with the 3 Cs of Collaborative Co-parenting—Civility, Communication, and Caring. These 3 Cs make up the foundation of my co-parent coaching approach.
If you'd like help with your co-parenting journey, read more about how my co-parent coaching can help you. Not sure? Schedule a free consultation and let's talk. 
—Teresa
Bestselling Co-parenting Book
"This book is a true breakthrough for co-parents struggling to positively interact or who want to get it right from the beginning. I highly recommend it!" — Jack Canfield, Coauthor of Chicken Soup for the Soul
"Couples who have experienced the trauma of divorce and are trying to co-parent their children in the best possible way, will find this book extremely helpful." — Gary Chapman, Ph.D. Author of The 5 Love Languages
Co-parenting doesn't have to be hard, or mean sacrificing either your family or your own happiness. It's simply a matter of focus and choices.
Combative to Collaborative: The Co-parenting Code channels parents' interactions with each other to what they really want…to be good parents together. But while most co-parenting books tell parents to just put the kids first even if that means sacrificing their own happiness, Combative to Collaborative shows parents how supporting each other as good parenting partners ensures they do what's best for their kids while also achieving personal happiness. Move from anger, hurt, and loss to consideration, kindness, and cooperation.
You will discover:
How to diffuse a co-parent's snarky behavior and avoid triggering their hostility

How to recognize your own combative behaviors and stop exhibiting them

How to plan for co-parenting collaboration and success

How to correct course when a relationship goes astray – even after many years of conflict!
Watch Teresa's recent interview with Mr. Biz®, aka Ken Wentworth
Best Selling Author and world-renowned motivational speaker Jack Canfield interviews Teresa on her book Combative to Collaborative: The Co-parenting Code. Watch the full interview.
Dealing with a "PITA" at work? Teresa sat down with Mr. Biz to talk about co-worker conflicts and team collaboration
We all encounter them. Difficult co-workers. Of course, sometimes after self- reflection or as a result of being demoted, fired, or re-orged, we might discover we are the difficult co-worker. Regardless whether it is you or the other person, those difficult work relationships can torpedo our work efforts, and make work a living hell. And who wants to spend their workday miserable?
If you are experiencing difficulty having productive conversations with a co-worker, you need to listen to this show. Teresa sits down with Mr. Biz in the studio to talk about her professional journey and how she applied lessons she learned the hard way to improve communication, collaboratiion, and co-worker relationships. Now Teresa is eager to share her learning with others.
In this show, you'll get solid tips you can apply immediately to improve business communication, collaboration, bottom line results, AND personal happiness!
Teresa is dedicated to helping parents who have separated to find positive parenting solutions through conscious parenting, collaboration, and empathy. She provides practical advice on a wide range of co-parenting topics including how to achieve an amicable divorce, establish a joint custody agreement, manage long distance parenting, and what you can do if you are co-parenting with a narcissist.
Explore her blog to discover a myriad of divorce resources and co-parenting strategies that will lead you and your family toward a collaborative co-parenting experience.
What Business Problem Do I Solve? Last Friday while attending a presentation given by a fellow speaker, I realized I had incorrectly identified the problem I my business solves. Kind of ironic given the name of my business is Promethean Problem Solvers. Until the...
read more
Let's Chat
Need help overcoming obstacles and getting better business results from your teams? Or maybe you need help with a difficult co-parenting or family relationship. Send Teresa a message or give her a call to find out how she can help. We'd love to hear from you!